It was a special day for KYC on Sunday December 20th, 2015. We had perfect conditions for the wrap up for the first half of the season. There was a great turn out for the resurrection of the traditional Christmas Pudding race. The course was set around harbor buoys and markers. Congratulations go to the winners, who will have extra satisfaction when eating their Christmas day desserts this year.
We were also very fortunate to have a fine bunch of sailors graduate from our "Learn to Sail" (LTS) and "Learn to Race" (LTR) programs. Ella and Oscar, the head coaches, have been very impressed by the skills and enthusiasm of all the young sailors. We are looking forward following the successes and exploits of these children, well into the future.
LEARN TO SAIL GRADUATES
Joshua Chamberlin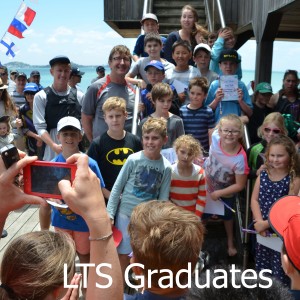 Cooper Duff
Fienney Gamble
Taye Hebden
Nicola Hume
Ben Jamison
Levi Jenkins
Sean Kensington
Marco Lazzaro
Edwin Li
Amelie Loomes
Alix Marniquet
Lou Marniquet
James Miller
Zejn Musovich
Sailors who graduated from LTR, were presented with green ribbons, allowing them to race in the future Green Fleet.
LEARN TO RACE GRADUATES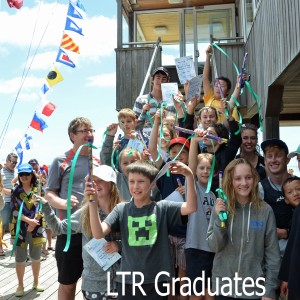 Lydia Boyd
James Boyd
Alexandra Cooke
Callum Cruickshank
James Hodder
Amelia Horton
Oliver Horton
Nick Shi
Edward Swasbrook
Mario Whitmore
Elizabeth Woodward
Isabella Yock
The KYC committee wish all families a very Merry Christmas and a wonderful New Year. We hope that you are able to get some sailing in over the summer break. Good luck to those competing at regattas here and over the Tasman.
We look forward to catching up in the new year.